If you have ever had a friend sleep on your sofa and drop you the odd twenty for food, or if you have had someone stay in your home while you were away, does that make you a landlord? Precisely what is a landlord? And when do you cross the line from a friend or family member doing a favor, to legally being a landlord and assuming all kinds of responsibilities for your "tenants"?
What Is A Landlord? A landlord is a person who owns, or is entitled to possession of, property and gives a person, persons, or business permission to use that property, in return for a payment of some kind. The property can be land or a building, residential, industrial, or commercial, and the amount does not have to be cash.
Let's take a look at the details.
What Is A Landlord?
We know that a landlord is a person who owns, or is entitled to possession of a property and gives another person permission to use that property, in exchange for a fee.  Now, let's take a look at what some of these words mean, in a legal sense.
What Is Property?
In law, "property" is anything which is own by a person or an entity, such as a business, government, charity, etc. Property is then divided into "Real Property" and "Personal Property."
Real property is any interest in land, real estate, growing plants, and any improvements made upon it.
Personal property is everything else.
When we are talking about landlords and property we are talking about "real property," and we usually think of that property as being a home of some kind. This is true, but property can also be:
A piece of land.

Commercial premises such as a store or a showroom.

Industrial property such as a factory or warehouse.
The property concerned does not have to be the entire building or piece of land. It can also be a piece of the larger property.
Owns, Or Is Entitled To Possession
A landlord is not always the property owner. In some cases, the property owner gives permission to another person, a tenant, or a company to act as a landlord. For example, one person may rent a large home from their landlord. That person may then ask for permission to rent a room to a friend. If the homeowner says yes, then the tenant becomes the landlord of the person renting the room.
In Return For Payment
For the vast majority of rental situations, the person renting the property pays the landlord with a financial payment. However, this does not have to be the case. If, for example, a building has four living units and in one there lives a person who does not pay rent. If that person takes care of the building, for the owner, in return for living in the unit, then the owner is their landlord, even though no money changes hands.
Who Can Be A Landlord?
A landlord can be either an individual, a couple, a group of people, a business, a charity, in fact, almost any person or entity can be a landlord.
What Are Landlords Responsible For? 
There are a number of things for which landlords are responsible. While there are some laws at a national level, the majority of the regulations are made and enforced at a state, city, county, or similar local municipal level. This adds another responsibility to the landlord's list – that of keeping up to date on any changes to tenant's rights.
Repairs & Maintenance
Landlords are responsible for the general upkeep and repairs to a property.  In the Federal Fair Housing Act, it says that the landlord is obliged to:
Maintain the property in a "habitable condition."

Follow all local building codes.

Perform prompt repairs.

Keep all services, including water, plumbing, electricity, and heat, in working order.

Keep security deposits secure and manage them in such a way they are easily accessible.

Ensure the property is clean and empty when the new tenant moves in unless otherwise agreed.
However, the landlord is only responsible for repairs caused by normal wear and tear, natural disasters, etc. If any damage is done to a property as a result of a tenant's actions, then the tenant is responsible for the cost of that repair.
When talking about the property in this instance, this also includes any appliances, fixtures, or fittings which are included in the rental.
Are Landlords Responsible For Pest Control?
Landlords are considered responsible for dealing with any insect, or other pest infestations in their property. However, when an infestation begins after a tenant has taken residence in the property the landlord may require the tenant to pay for remediation if it can be proved that the tenant is responsible for the pest problem.
A Written Tenancy Agreement
A landlord must also provide a tenant with a legally written tenancy agreement, which both the landlord and the tenant must sign.  
The agreement must include details of:
The leasing period

The rental period

What will happen at the end of the rental period

Rental payment amounts and the frequency of payments
In some places, the rental agreement must also include additional details such as the amount of the security deposit and any specific rules which are agreed upon.
Make Sure You Read The Disclosures
Federal laws require a landlord to disclose any lead-based paint hazards in the property before they sign the tenancy agreement.
Also, many states have their own disclosure laws. Typically these require landlords to inform tenants of:
Important or significant state laws

All landlord policies that have the potential to affect the tenant or by which the tenant must abide

The existence of mold or recent mold remediation sites within the property

Recent deaths in the property, and in some cases any violent deaths which have occurred there at any point in the past

The location of any sex offenders in the neighborhood

Meth, or other illegal drug activity which has taken place in the property

Any other health and safety issues which may be relevant to the tenancy
Landlords are also obliged to provide what is called "quiet enjoyment" of the property. Basically speaking, this means that the landlord cannot enter the property whenever they like, or do anything to cause discomfort to the tenant.
What Can Landlords Not Do?
There are laws at Federal, State, and local levels, detailing what a landlord cannot do with respect to a rented property.
Discrimination
At a federal level, The Fair Housing Act prohibits landlords, or their agents, from discriminating against a tenant or potential tenant on the grounds of race, color, national origin, religion, sex, familial status or disability.  This means that a landlord cannot refuse to rent a home to you because of, for instance, the fact that you are an immigrant and they do not want someone from your country of origin living in their property.
The Act also includes rental advertising so landlords cannot market to a specific group of people according to race, color, national origin, religion, sex, familial status, or disability. The only exception to this rule is when housing is specifically built, or set aside for a vulnerable segment of the population. For example, if a building was designed and built specifically to cater to tenants in wheelchairs, then advertising to the target tenant group would be legal.
Credit Checks
A landlord cannot perform a credit check on a current, ex, or prospective tenant, without the express permission of that person.
In addition, the landlord must provide details of the credit reporting company which was used for the check and if the information they received was the basis for any denial of the rental application.
Allow Illegal Acts To Take Place
A landlord must report to authorities, any illegal activities which take place in their properties, as soon as they are made aware of those activities.
What Rights Do Landlords Have?
A landlord has the right to collect rent from his tenants, as well as any other fees that are included in, and agreed upon, in the tenancy agreement, such as late payment fees. They may also specify how they will accept payment. For example, they may decide not to take credit cards or ask you to pay your rent in cash. Landlords also have the right to raise the rent, but the details of this vary from state to state and from property to property.
For example, in some cases, a landlord will set out the percentage by which the rent will raise each year, in the tenancy agreement. By signing this agreement, the tenant agrees to those rent rises.
Some places have rent control laws in place. These laws limit how often the rent can be raised and by how much.
Landlords also have the rights to evict tenants, but again, the details on the hows and why of eviction vary significantly from state to state. Generally speaking, a landlord can instigate an eviction if a tenant:
Has not paid their rent – although a reasonable time must have elapsed and the landlord must contact the renter in an attempt to secure the rent

Fails to leave the property after the lease agreement has come to an end

Causes damage to the property which is significant enough to decrease the value of the premises

Violates any of the clauses in the tenancy agreement
A landlord must also go through the legal eviction process which includes providing the tenant with a termination notice before taking the next step and filing an eviction lawsuit.
About The Author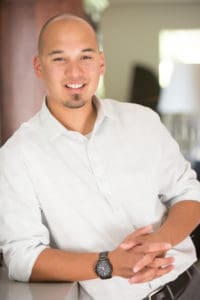 Geoff Southworth is the creator of RealEstateInfoGuide.com, the site that helps new homeowners, investors, and homeowners-to-be successfully navigate the complex world of property ownership. Geoff is a real estate investor of 8 years has had experience as a manager of a debt-free, private real estate equity fund, as well as a Registered Nurse in Emergency Trauma and Cardiac Cath Lab Care. As a result, he has developed a unique "people first, business second" approach to real estate.
Check out the Full Author Biography here.