When you are looking for a home to rent, it is essential to consider not just the rent you will be paying this year, but the rent you will be paying in the future. Many renters assume that they will be paying the same rent for some time or that their rent will only increase by a small amount. This is not the case.
Do Landlords Raise Rent? Yes, landlords can and do raise the rent. The details vary by location. In areas of the country with rent control landlords are restricted to a maximum increase. However, in the majority of the country, there are few restrictions and, except in a few cases, a landlord can raise your rent anytime and by however much they like.
Let's take a look at the details of why landlords increase rent, how to avoid a rent increase, and what to do if when your landlord raises your rent.
Why Landlords Raise Rent
Whether we like to think of it this way or not, being a landlord is a business. Even those landlords that have altruistic motives for providing safe, clean, affordable homes can only do so in a cost-effective manner.
Yes, a person who owns the property may see an increase in the value of their property over time, but a possible future increase in value does not pay for expenses incurred today. Therefore, the only way a landlord can make money is by renting out their property.
Therefore, the rent a landlord charges must cover:
Mortgage payments

Insurance

Property Tax

General maintenance

Minor repairs

Major renovations when they are required

The costs of refurbishment between tenants

Obtaining new tenants

Any months where the property is empty, and there is no income

Administrative charges such a bank fees etc.

Legal costs for tenant disputes or evictions
The landlord can control some of these costs. For instance, a landlord who stays on top of general maintenance will save money in the long term by reducing the likelihood of major repairs.
Other costs, such as mortgage payments, property taxes, and insurance, are unavoidable.
Most landlords raise the rent in order to cover their direct costs, set aside money for longer-term expenses, and to allow themselves some profit at the end of it.
Of course, some landlords raise the rent purely to make a higher profit.
However, there are some circumstances in which a landlord cannot raise the rent.
Illegal Reasons For A Rent Increase
While there are few laws covering rent increases, there are some protections for tenants who may have unscrupulous landlords. Your landlord may not increase your rent if they are doing so:
In retaliation. Some landlords have been known to raise a tenants rent because the renter has made an official complaint about conditions in their rental, or similar.

Only for some renters. A landlord with multiple units does not have to charge the same rents for all units, and they are not required to apply a uniform rent increase across all of their properties. However, a landlord cannot increase your rent because you have children, because of your race, color, country of origin, gender, sexuality, or religion. If you believe your rent increase is discriminatory, seek legal advice.
When Can A Landlord Raise The Rent?
In most areas of the country, a landlord cannot raise the rent during the initial term of your lease, unless this raise is written into the contract itself.
At the end of an initial lease, some landlords and tenants sign a new lease while others do not, and the tenancy reverts to what is called a "month-to-month" rental agreement. This means that neither you nor your landlord has an obligation to maintain the lease beyond the next month.
Once you have a month-to-month rental, the landlord can raise the rent whenever they want as long as they give you the correct amount of written notice. In most states, this is 30 days.
The regulations vary a great deal across the country, for example:
In California, if a landlord is raising the rent by 10% or more, either at once or within the period of one year, they are required to give you 60 days notice.

Oregan has regulations that forbid a rent increase during the first year of a month-to-month tenancy and also require 90 days notice of a rent increase.

New York, San Fransisco, and several other major cities have rent stabilized, also called rent-controlled homes. In these locations, there are regulations in place which limit the size of a rent increase, usually between 1% – 4%.
So, you can see that it is essential to research the exact details of the state and/or building in which you live.
How To Avoid A Rent Increase
The most important thing you can do to avoid a rent increase is to be a good tenant. It costs time, money, and effort to find a new person to rent a property, and a landlord never really knows what type of tenant they are getting.
As a result, landlords are reluctant to lose a good tenant, and as a result, may avoid increasing the rent and losing you.
To be the type of tenant, your landlord doesn't want to lose you can:
Pay your rent on time.

Keep your home clean and tidy.

Alert the landlord to any issues but do not be overly problematic.

Avoid asking for expensive upgrades to appliances or other items in the home. Remember, your landlord has to find the money for those extras.
If you pay your rent on time, take care of your home, and do not cause the landlord any additional issues your landlord may be more inclined to avoid raising the rent and possibly losing a good tenant.
What To Do If Rent Your Increases
There are a number of steps you can take if you find yourself facing a rent increase.
Research
First of all, if your rent increases, check the local laws and regulations governing rental homes and ensure that your landlord is not violating any of them. Next, if you have a lease agreement, review the terms within the lease covering how and when your landlord can raise the rent.
Negotiate
It never hurts to ask your landlord if the amount of the increase is set in stone. You may be able to negotiate a smaller raise, a staggered raise, or, if you're lucky, no raise in the rent at all.
Remind your landlord what a fabulous, problem-free, reliable tenant you have been. Then raise the point that if you were to leave because you could not afford the rent, your landlord would have the trouble of finding a new tenant. That new renter may be unreliable or damage the home, and that's not to mention the fact that, if the home stays empty for a month or two your landlord will be worse off than if you had stayed and they had not increased the rent.
Consider The Cost Of Moving
When making this decision, factor in:
How much it will cost you to move home.

Any increase in your commute times and costs, you may incur if you have to move further away from work.

Changes to your other bills such as home or car insurance if you move to another postal code.
If You Have To, Move
If you have tried your best and your landlord is still increasing the rent, by more than you can reasonably afford, you may have to consider moving home.
Although this can be a difficult decision to make, it is easier than hanging on in a home you cannot afford. Not only will this cause you significant amounts of stress, month after month, but it will only delay the inevitable time when you have to move anyway because the extra cost you are paying is unsustainable.
Final Thoughts
Being a landlord is a business and as such landlords usually raise rents to cover their costs. It is virtually impossible to avoid any rent increase if you live in one home for an extended period.  When you are a model tenant, your landlord may be less likely to raise your rent or more likely to negotiate the amount of the increase.
If you are facing an increase, consider the possible impacts on other expenses if you move, before giving your landlord your notice.  In a situation where the rise in rent is too much for you to afford, move sooner rather than later. This way, you can settle into a new home without the worries over money that a rent increase can cause.
Additional Information From Real Estate Experts
Should I Increase My Tenant's Monthly Rent? – Michelle Gibson
Tips For Tenant Screening – Kyle Hiscock
About The Author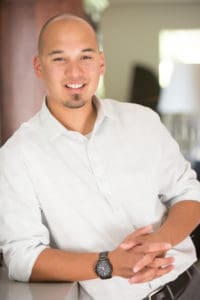 Geoff Southworth is the creator of RealEstateInfoGuide.com, the site that helps new homeowners, investors, and homeowners-to-be successfully navigate the complex world of property ownership. Geoff is a real estate investor of 8 years has had experience as a manager of a debt-free, private real estate equity fund, as well as a Registered Nurse in Emergency Trauma and Cardiac Cath Lab Care. As a result, he has developed a unique "people first, business second" approach to real estate.
Check out the Full Author Biography here.