When you are ready to complete your full mortgage application, it is essential to know what you need to apply for a loan. A pre-approval has a lower standard of proof and usually does not require you to present the lender with all of your documentation.
What Do You Need To Apply For A Mortgage? These are the items you'll need when you apply for a loan:
Photo ID & Social Security Card
Current & historic employment details
Proof of income & assets
Written evidence to explain any recent large deposits to your account
Tax returns
Bank Statements
You will also need to "pass" a credit check and, before closing the lender will require:
A signed sales agreement
Proof of home insurance
A Fully Completed Application Form
It is crucial to understand the importance of having up to date copies of these documents available for when your loan officer requests them. Failure to provide these items promptly can lead to your application being canceled or denied. Lenders are processing multiple applications at a time and will not wait for applicants who do not have themselves organized.
What You Need To Apply For A Loan
Ok, it's time to look at what you need to apply for a loan, in detail. Some of these items may seem blindingly obvious, but you would be surprised at how often applicants produce "proof," which is unacceptable to the lender.
For example, if a lender asks you for proof of residence, an envelope with your name and address on won't cut the mustard, and you'll be asked to provide something the lender feels is more appropriate and trustworthy.
So, let's take a look at these in detail.
Contact Information
I know this one seems like a no-brainer but bear with me. The lender will want the current contact information for everyone on the application. So, if you are applying as a couple, you will both need to provide these details.
Nowadays, most lenders will ask for:
Home Address

Home telephone number

Mobile number

Work number

Personal e-mail address
You should also be prepared to provide proof of your home address. This means an item such as a utility bill or other "official" document. Personal items, such as cards, letters, etc., will not be accepted.
Photo ID
This is to prove that you are who you say you are. Again, this will require an "official," usually government-issued item such as a drivers license or passport. Your work ID or gym membership card will not be accepted.
Social Security Number
The lender will need your social security number in order to obtain your credit report. This will ensure that the lender receives the details of the correct person. You would be surprised how many people there may be out there with the same name and date of birth as you have.
It is also a matter of security. While it may be relatively easy for someone to obtain another's full name and date of birth, it is more difficult to also get their hands on somebody's social security number.
For this reason, you will not only be asked for your social security number, but you will also be asked to present your social security card.
Employer Contact Information
Precisely what the lender will ask of your employer varies from lender to lender. In some cases, an employer will be asked to complete a standard form. This will generally ask for details of your role, how long you have been with the company or organization, how much you earn, and whether this is a salaried position or whether any of your income is paid as a result of tips, commissions or any other variables.
Other lenders may request the same information but written on official company letterhead. No matter what details the lender requires, they will need contact details for your employer.
Pay Stubs, W-2's or Other Proof Of Income
You will not be asked for several years worth of pay stubs, W-2's, etc. However, you will be asked to show the last two or three months worth in order to prove your current income. If you do not have these, make sure you get copies before you submit your application. Bringing along pay-slips that are several months old will at best delay your application while you obtain current ones, it might also raise suspicions. A lender may wonder if you are providing old pay-stubs because your current salary is lower or because you no longer work for that employer.
For those who are self-employed, you might have to show 1099 forms, audited accounts signed by a registered accountant or some other proof approved by the lender.
If any of the applicants receive government benefits, child support, or other sources of income, you will also be required to provide proof.
Proof Of Assets
This will include any assets such as stocks, bonds, and life insurance policies, as well as any documentation of items such as 401(k).
What counts as appropriate proof may vary from lender to lender, but what will be consistent is that any evidence must be from an independent, professional, or organization. So, for example, a letter you have written listing your assets will not be sufficient, but a letter from your accountant would.
Bank Statements
A lender will typically ask for several months worth of bank statements. This is done to check your financial stability, that you haven't suddenly deposited a significant amount of money in your account without explanation, and to ensure you have enough money in your account to cover several months worth of bill payments should your income drop or disappear.
If you have gone paperless and do not have hard copies of your bank statements, today's lenders will accept print-outs as long as they can see the digital copy to ensure accuracy. To do this, you can print out statements at home and log into your account on your phone, tablet, or laptop while with the lender, and share the digital information with them.
Tax Returns
Lenders can request a copy of your tax returns directly from the IRS. To do so, they will ask you to complete a form 4506-T so if you are asked to do so complete and submit this form as soon as possible.
If you have your own copies of your tax returns available, some lenders will accept these, but you will usually need at least two years worth.
Lenders will check your tax returns against the other information you have provided to ensure that all of the figures you have provided are consistent.  They will also want to make sure that there are no significant changes in your income, investments, or outgoings each year.
Your Credit History
This is a critical piece of the loan process and something you should have addressed in advance of your application.
The lender will ask for your consent to perform a credit check.
If there are any negative items on your report, you should have an explanation prepared ahead of time. So, for example, you may have stood as a guarantor for a family members loan, and that person subsequently defaulted on the payments. If you did not pay back the loan, it would appear on your credit report, and the lender will want to know the details.
A lender will sometimes overlook a one-off negative on your report if you can provide a reasonable reason and show that it was out of character.
Gift Letters
On some occasions, a borrower may receive a gift of money from a family member to help them afford their home deposit or to increase their deposit past the point where they will need private mortgage insurance.
When this is the case, a lender will ask for what is known as a  "gift letter" from those who made the gift. This letter will need to document the gifter's relationship to the borrower, the amount that was given, and a legally binding confirmation that the money was a gift and not a loan.
Pension Statements
If you are currently receiving a pension, then the lender will ask for the award letter you received from your pension provider when you retired. If you no longer have this, you will need to obtain another copy from your pension provider or ask your lender if a letter from your provider would be sufficient. In some cases, the lender will agree to contact the pension provider directly for confirmation.
If you are about to retire, or in the age range where you will be retiring in the next few years, your lender may ask for proof of your ability to make your loan payments after retirement. This could be a letter from your employer confirming that you can continue working past the standard age of retirement, a statement from your pension provider showing what your pension payments will be, or proof of income from your assets which will continue past your retirement
Renting history
When you are purchasing a home, and you already own your own abode, the lender can look at your history of loan payments for reassurance that you pay regularly and on time.
However.
If you do not already own a home and you are currently a renter, the lender may ask for documentation from your landlord to show you pay your rent on time.
Items Needed Before Closing
Once your application has been processed and approved, and prior to closing, you will need to provide the lender with additional documentation. The lender will require:
A Signed Purchase Agreement
The lender will usually require a signed copy of the purchase agreement before moving ahead with the appraisal. For this reason, it is essential to provide this as soon as possible. Otherwise, you may experience delays in the next steps of the process.
The lender will not allow the closing meeting to go ahead before the borrower has provided proof of their homeowner's insurance. This insurance protects the lender should there be a fire, flood, or another incident which causes significant damage to the property.
Final Thoughts
Lenders need proof of your ability to make repayments before they approve a loan, and they need this proof promptly.
To ensure an application process that is as speedy and as smooth as possible, be sure to have every item in this article available before you complete your loan application and provide everything you are asked for in a timely manner.
Free Loan Document Checklist
If you would like to have a quick reminder of everything you need for applying for a loan, be sure to check out the downloadable Loan Document Checklist!
Its an easy way to make sure you are prepared and not blind sided by your loan officer.
For some excellent information about FHA loan requirements, check out these articles from Eric Jeanette
Eric covers the topic of FHA Loan Requirements in great detail. A must read if you are going to apply for a FHA Loan.
About The Author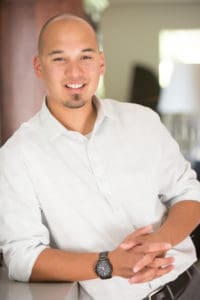 Geoff Southworth is the creator of RealEstateInfoGuide.com, the site that helps new homeowners, investors, and homeowners-to-be successfully navigate the complex world of property ownership. Geoff is a real estate investor of 8 years has had experience as a manager of a debt-free, private real estate equity fund, as well as a Registered Nurse in Emergency Trauma and Cardiac Cath Lab Care. As a result, he has developed a unique "people first, business second" approach to real estate.
Check out the Full Author Biography here.
This article has been reviewed by our editorial board and has been approved for publication in accordance with our editorial policy.