Due to my 7 year background as an investor in real estate, people often ask me for my real estate advice.  One of the most common questions I hear is, "Should I refinance my home?" Some people are discouraged by my answer, but I believe in buying assets and not liabilities.
People want to refinance for many different reasons. They might want to upgrade their home, pay off debt or sometimes buy a new car. There are only three reasons you should ever refinance your primary home.
You will be able to get rid of paying Private Mortgage Insurance
You will save a great amount of money in the long run by lowering your interest rate.
Your financial advisor tells you to for debt consolidation only.
Private Mortgage Insurance
If you are or were a first time home buyer, you most likely have an FHA loan. This means that you put 3-5% down on your home and finances the rest. Any time you put less than 20% down on a property, you are required to have mortgage insurance. So this is the same for conventional loans. 
This is required in case you find yourself unable to pay your mortgage, the lender is still protected. It is also a huge and unnecessary waste of money for you. Depending on the size of your mortgage, this number can be much more than a couple of hundred dollars a month.
It used to be that as soon as your house had 20% equity, the PMI would automatically drop off. You would one day see that your monthly payment was lowered and you became very happy. Unless you know how to remove private mortgage insurance, you can be stuck with it for years.
You might not be able to come up with a 20% down payment, especially if you are a first time home buyer. I had to pay PMI for the first 2 years until I was finally able to refinance to a new loan.
At one time the PMI premiums you paid were tax deductible but this is no longer the case.
This is the biggest reason you would want to refinance. It is worth paying the few thousand dollars to refinance, and you may also be able to roll this cost into your new loan. The cost to refinance is worth the upside, which is to stop giving money away each and every month.
Lowering Your Interest Rate
If you purchased a home with a high interest rate loan, you might want to consider a refinance. Saving 0.05% on your interest rate may not be enough to justify going through the process. However, anything above 1% may be a very good reason for you to refinance. 
Let's assume you have a $200,000 mortgage. A 1% change in lowering your interest rate can save you $40,000 roughly over the life of the loan.
Financial Advisors
If you are attempting to consolidate your debt through a refinance, make sure you talk to a financial advisor. A good advisor has the ability to explain to you why you should or shouldn't refinance to consolidate debt.
You will need your initial loan amount, interest rates, monthly payments and remaining principal for each item. Once they have this information they can create a clear financial picture and help you decide what is best for you and your current situation. 
Don't Pull Cash Out Of Your Primary Home For Upgrades
Who doesn't want to upgrade their home? My kids would love it if I installed a big below ground swimming pool. My wife and I would love a brand new car. It is smarter to save up and pay for these bit items in cash or at the bare minimum be able to put a hefty down payment on your large purchase.
Refinancing your primary home to buy more liabilities is the worst reason to refinance in the first place. Here is why:
You place yourself and family in a larger debt position.

 

Your monthly mortgage payment goes up.
You will pay more in interest over the long run.
You will be paying your lender more money and yourself less.
The liabilities you buy may also take money out of your pocket each month.
But Upgrades To My Home Increase The Value
It is true that upgrading your home will increase the value. However, some upgrades are better than others. Replacing all of the doors in your house won't gain you any monetary value as much, but it will make the overall home appeal better. To find out which home upgrades are worth the money check out this post here.
Why Do Banks Want You To Refinance?
When you have paid your mortgage for the first 7 years, you will finally begin to see the principal amount starting to fall. As the years go by it will begin to fall faster and faster. Your mortgage lender knows that when this happens, less money is going into their pockets. They will start sending you mail and email that talks about refinancing to consolidating debt and upgrading your house. They will attempt to make you start dreaming about what you could do with a large cash out. 
What they don't tell you is that they really want to suck more money from you on a monthly basis. If they can get you to sign another 30-year or 15-year mortgage contract then they gained back their most profitable 7 years of payments. They leave you feeling excited that you got something you wanted, but what you don't realize is how this is affecting your overall financial picture negatively. 
Should I refinance to a 15 year note?
All mortgage loans are built off of a zero interest loan. No matter if you have a 30 year, 15 year or any number of year loan, the same basic principals apply. The following technique can be accomplished, however, it requires much discipline on your part. 
Let's say you have a 30 year loan and you want to pay it off in 15 years. All you have to do is calculate what the payments would be for a 15 year loan, using the same loan amount and interest rate, to find out the difference in monthly payment. 
Then apply the difference to your principal payment each month. This will bring your 30 year mortgage down to 15 years. You can also do this for any amount of years. Say you want to pay it off in 20 years, the same techniques can be applied. 
The beauty of this is that you can expedite the amount of time left while still covering your downside. Let me explain. 
Your loan is a 30 year note = $1,000 per month
Your expedited payoff in 15 year = $1,500 per month
If you begin to pay $1,500 a month for 2 years, and then something comes up and you need an extra $500 one month. All you have to do is pay the obligated $1,000 mortgage payment and use the $500 for whatever you need to. You won't have to contact your lender to request they only take $1,000 this month due to an emergency. They would probably say no anyways. As soon as the crisis is over, you can continue paying extra each month. 
If you refinance into a 15 year note, you are placing yourself at more unnecessary risk. Your obligation to keep your home has increased and your lender now has more control. Not to mention the probably charged you a few thousand dollars to refinance you in the first place.
What about the decrease in my interest rate?
Lenders will typically offer you a lower interest rate for the shorter loan period. Typically this is .5% to 1% yet can also be more or less depending on the lender. 
This is what you give up for having a lower loan constant. You might not get a lower interest rate but instead you get more peace of mind. 
Remember, the faster you pay down your principal the less you pay in interest. 
It's not your money!
Some people refinance and take out 20-30k and feel like they have won the lottery. Then they go out and blow it on things that will continue to take money from them. I can tell you that having that much money in your account feels pretty good. I will also say that the feeling is much better when it's yours and not someone else's. 
What I mean is that the money you get from refinancing isn't really your money. It's your lender's money that they gave you for an exchange of your promise to pay them back… with interest!
Seek Counsel
Really take the time to evaluate why you want to refinance. Seek counsel when making the decision. I would suggest not going to your lender for this as they will do everything they can to help you make the decision to refinance. Instead, talk to your CPA or any financial investment advisor you may have. These people will be better equipped to show you the overall impact of refinancing. 
I am not a financial advisor nor am I offering financial advice. All posts are my opinion. 
About The Author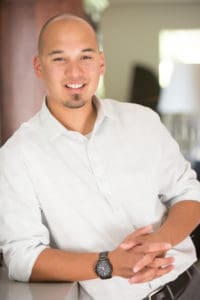 Geoff Southworth is the creator of RealEstateInfoGuide.com, the site that helps new homeowners, investors, and homeowners-to-be successfully navigate the complex world of property ownership. Geoff is a real estate investor of 8 years has had experience as a manager of a debt-free, private real estate equity fund, as well as a Registered Nurse in Emergency Trauma and Cardiac Cath Lab Care. As a result, he has developed a unique "people first, business second" approach to real estate.
Check out the Full Author Biography here.
This article has been reviewed by our editorial board and has been approved for publication in accordance with our editorial policy.