Is Your Home Inspection Accurate? Should You Get A Second Inspection?
There isn't much in the way of research to tell us how many home inspections may be inaccurate. With 95% of home sale involving an inspection, there must be at least a few inaccurate home inspection reports produced every day. The thing is, how do you know if your home inspection report is inaccurate? And, just as importantly, what do you do if you have a home inspection report that doesn't give you a reliable picture of the property?
There are both subtle and obvious signs that your home inspection report isn't giving you the correct information, but, in order to "read" these signs, a buyer or seller must take an active part in the entire sales process.
This includes:
As a buyer:

Knowing what to look for when you view a home.

Researching and interviewing home inspectors before hiring one.

Being clear about the role of a home inspector, their scope of work, and what you should and should not expect to see in the report.

Utilizing the expertise of your real estate professional.

As a seller:

Having a clear picture of your home's defects before placing it on the market.

Knowing precisely what a home inspection report should and should not cover.

Preparing your home to ensure the inspector can do a thorough job.

Being available to answer questions, point out details, and provide additional evidence for the home inspector.
Signs The Initial Home Inspection Isn't Accurate
As a buyer, when you go to view a home, you should be on the lookout for the subtle signs that something could be wrong under the surface. By doing so, you are not only arming yourself with the kind of information that will help you make an informed initial offer on a home, but you are also giving yourself a way of assessing the accuracy of the home inspection report.
How To Tell
Well, imagine that you view a home and see several water stains on the inside of the kitchen cabinet under the sink. This could indicate a current or previous water leak, which, in turn,  could be viewed as a warning sign that there may be other problems under or behind the cabinets.
You submit an offer, which the seller accepts and you then commission a home inspection.
Once you receive the report, you see that there are a handful of minor items listed, but the evidence of the water leak is not included. This could be the first warning sign that a home report isn't accurate.
If you have made a note of a potential defect and this has not made its way into the report, you should wonder what else has been missed.
Another indicator which should raise your suspicions is if the inspection itself takes much less time than it should. The average 1800 square foot home should take somewhere around three hours to inspect. A home inspector who has sprinted through a property much more quickly should raise warning flags over the accuracy of their final report.
Finally, you may be purchasing a home which has already had an inspection, but the sale has fallen through for some reason, so the property is back on the market. In this case, the seller may be under an obligation to disclose any defects discovered the first time around. If they are not in the home inspection report you commission, chances are you should be suspicious that your home inspection report could be inaccurate.
Reasons A Buyer Would Want To Get A Second Home Inspection Before Closing?
Let's assume you have made an offer on a property, commissioned a home inspection, and received your report. Under what circumstances might you want to get a second report?
You noticed a defect or a potential issue which the report does not include. 

This is especially true if you do not have any specialist or expert knowledge yet the issue was glaringly obvious to you.
Issues were raised in the home inspection report, and the seller agreed to carry out repairs. In this circumstance, you may wish to have a second home inspection to ensure the work has been carried out to a satisfactory standard.

The home inspectors report lists multiple issues, all of which seem to be relatively minor and then the inspector tries to steer you towards a particular company to make the repairs. In this case, you might be suspicious that the inspector is creating work for someone to whom he provides referrals.

Your real estate agent recommended the home inspector, and you later discover that this real estate agent refers to the same inspector to everyone. This might indicate that the home inspector is known for under-reporting defects so as not to de-rail deals.

The report was not detailed enough, did not take in the entire property, did not have any photographs or diagrams, etc., or was clearly a generic template with few details from the home under offer.
Reasons A Seller Would Want To Get A Second Home Inspection Before Selling A Home?
It is not just buyers who commission home inspection reports; plenty of sellers also do so. They can be a useful tool for the would-be seller, highlighting issues which should be addressed before the property is put on the market.
However, sellers may find themselves in the position of receiving a copy of the buyers home inspection report only to discover it contains issues which could either end the deal entirely or cause the would-be-buyers to renegotiate the terms of their offer.
As a seller, you may want to get a second home inspection if:
The buyers home inspection report contains specific details which you know to be untrue, for example, the age of the furnace, and these inaccuracies are affecting the buyers' view of the value of your home.

A sale has fallen through as a result of an unfavorable inspection report, and the negative elements are justified. In this case, even if the transaction cannot be salvaged,  you should hire your own inspector, consider their report and think about addressing the issues raised before placing your home back onto the market. The likelihood is, that if both the first buyer's inspector and your own inspector highlighted an area of concern, then it will be picked up again by the next buyer.
By having your own inspection, you can identify any elements in both reports and use this information to either adjust your sales price or fix the issues before they have the opportunity to affect another sale.
You have carried out repairs, renovations, or upgrades at the request of a would-be buyer and you wish to ensure that they will pass the buyers next home inspection.

The buyer is attempting to renegotiate in response to items highlighted in their inspection report, but you are suspicious that:

The inspector provided an intentionally unfavorable report so that the buyer can bring own the price.

The inspector overemphasized or "upgraded" minor issues as a result of inexperience and that as a result, the home looks like a money pit when it is just a standard home of its age.

The report was produced to create work for a contractor from whom the inspector will then receive a commission for the referral.

You live in a state which requires you to disclose known problems with your property. If a sale falls through and you have knowledge of specific issues which you know may be off-putting to a buyer, you can either pay for a second home inspection and:

If your inspector does not agree with the first report, also provide your home inspection report to would-be buyers as a countermeasure.

If your inspector does agree with the first, you can carry out repairs before they affect the sale.
Final Thoughts
If you are buying a home, you want to ensure you are getting both what you think you are buying and the right amount of home for your bucks.
Likewise, if you are the seller, you will want to ensure that the final sales price accurately reflects both what the home is worth, and the price at which you are comfortable making the sale.
An accurate home inspection report is critical to both of these objectives, but you should not merely pluck an inspector out of nowhere, pay for the inspection, flip to the summary of the report and take everything at face value.
It is up to both sides of the sale to ensure the inspection report is one of many tools used in the sales process and that it's contents are reliable. If in doubt, get a second report. After all, that extra $400 or so could end up saving you thousands of dollars and an unlimited amount of stress.
Additional Buying and Seller Resources Worth Reading
Home Inspections: What Buyers and Sellers Need to Know – Bill Gassett
Home inspection preparation tips – Sharon Paxson
About The Author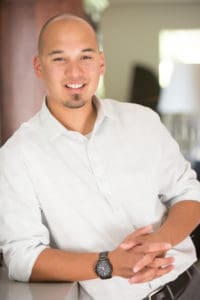 Geoff Southworth is the creator of RealEstateInfoGuide.com, the site that helps new homeowners, investors, and homeowners-to-be successfully navigate the complex world of property ownership. Geoff is a real estate investor of 8 years has had experience as a manager of a debt-free, private real estate equity fund, as well as a Registered Nurse in Emergency Trauma and Cardiac Cath Lab Care. As a result, he has developed a unique "people first, business second" approach to real estate.
Check out the Full Author Biography here.