Are you worried that an appraiser might look in your closets? Are they a mess since you have been out of town for the last couple of weeks? I have taken the time to put together this post so that I can answer some of the major questions people have about appraisers.
Appraisers look in closets because it is their job to observe a property completely. They also have to calculate the total gross living area of a home. 
Below, I will discuss how you can prepare for an appraisal. I want to make sure your appraisal is as fair as possible!
What Factors Influence the Value of a Home
Appraisers report back to lenders who provide a home buyer with a mortgage. The main purpose of an appraisal is to ensure that a mortgage holder does not take a chance on a property that does not have a sufficient amount of equity.
Appraisers calculate the value of a home mainly by looking at major factors such as the size of a property and the quality of a roof. In the next couple of paragraphs, I will go over the major and minor factors that appraisers consider when determining the value of a house.
Size of the Property
The size of your home and lot are both significant considerations for an appraiser. People prefer larger lots and big houses. This is why you can expect size to be a major factor when your home is evaluated by an appraiser.
The square footage of a home determines a large percentage of the appraised value of a home.
The more bathrooms and bedrooms that are in a home, the more valuable a home will be. This is especially true if the bathrooms and bedrooms are spacious and comforting.
The option to expand a house is desired by home buyers as well. Bigger homes are typically easier to add on to because they tend to include a wider variety of possibilities for those who want to increase the size of a home.
Exterior of a Home
A home's foundation, roof, and walls are major factors that determine the functionality and the safety of a home. This is why an appraiser will pay a large amount of attention to those factors.
An appraiser will vigorously search for defects in the general construction of the home. Any issue with a roof or a foundation can make a home inhabitable quickly. That is why an appraiser will focus intensely on the exterior of a home.
Interior of a Home
The interior of a home is almost as significant to an appraiser as the exterior of a home. Windows, electrical, doors, flooring, walls, plumbing, kitchen, and bathroom are all major components of the interior of a home.
An appraiser will thoroughly check even the most insignificant aspects of a home's interior.
Closets and attics are taken into consideration as well. Cleaning the dirty clothes in your closet or removing the excessive boxes of junk in your attic before an appraisal probably will not lead to higher appraisal.
However, your appraiser will prefer cleanliness and see it as a sign of respect.
Home Improvements
The value of a house does not stop at the original construction. The appraiser will want to know about any improvements that you have made and the value added from those improvements.
A renovated bathroom, new floor, or kitchen with new appliances are factors that are considered by an appraiser to determine the overall value of a home.
Lenders and home buyers think positively about brand-new appliances and value-adding renovations because they add lasting value to a property. A new dishwasher could add an additional fifteen years to the life of a kitchen.
Home improvements are surely a factor that an appraiser uses to determines the value of a home.
Luxuries and Extras
A home may only have basic necessities, or it may have a wide variety of luxuries that make it much more appealing. All of the extra additions to your home will be appraised as well.
Additions that seem like basic necessities are sometimes luxuries. This is true for fireplaces, insulated windows, a security system or a garage. All of these things can add value to your house.
Air conditioning in a colder climate may be unusual for a particular region. However, it is wonderful for a homeowner during the warm months of summer.
Plus, if a pool is in decent shape and it is located in an area where people have a strong desire to pay for it, then it could add extra value the value of your house.
You may want to look into what the newest trends are for home additions in your area. Home addition trends such as smart lighting or luxury basements may be solid investments.
How Do Appraisers Calculate a Homes Value
You are probably curious about how appraisers calculate the actual market value of a home now that you understand what appraisers look at during a real estate appraisal.
The comparable sales price approach is utilized for most residential properties.
This approach includes the utilization of market data from similar homes that have been sold within a particular distance of a home in the last six months. Typically, appraisers will not use any data longer than six months.
The newer the data, the more accurate it is. The data should be three months or less ideally.
If you are selling a farm home, similar sales should be other like farm homes. In other words, the homes that they are using for the calculation will be very similar to your home.
After comparing a home to similar homes, an appraiser will start to add in the value of various characteristics and features of other homes.
For example, a home has three bathrooms and two bedrooms, and a comparable home in the same neighborhood has two bedrooms and four bathrooms. The appraiser would need to adjust for an extra bathroom. Then, they may look at luxuries such as smart lighting.
How to Challenge a Low Real Estate Appraisal
More often then not, homeowners are not satisfied with an appraisal and become frustrated. If you want to challenge a low appraisal, then you will need to follow certain steps in order for your sale to eventually close.
Firstly, you need to get a copy of the appraisal report and read it thoroughly. Sometimes, an appraiser will make a clerical error in their report. A possible error could be a simple square footage error.
If there are no errors in the appraisal report, then you should view the comparable properties that the appraiser used too. Sometimes appraisers do not know an area as well as they should.
Your last resort would be to ask the buyer to get a second appraisal. There will be an additional charge associated with getting a second appraisal, unfortunately.
Remember that many buyers are going to view the appraiser as a professional, and buyers definitely do not want to pay too much for a property.
If a buyer refuses to work with you after getting a low real estate appraisal, then your last resort is to attempt to keep the sale together. Keeping the sale together will most likely reduce your home's sale price to meet the appraisal value.
Final Thoughts
A decent appraiser will look in your closets because they are supposed to. They have to calculate the total gross living area of a home.
If you have been out of town for the last couple of weeks and your house is a mess, then relax. Messiness should not have a negative effect on your appraisal.
Appraisers will pay the most attention to a home's size, exterior, and interior. Also, you may want to add some trending home additions to your home to increase its value and attract buyers.
The comparable sales price approach has been used for decades and helps to ensure your home is valued appropriately. If you feel like your appraisal is too low, then look for errors in the appraisal report and view the value of comparable properties.
If all else fails, then you must attempt to get a new appraisal. Remember, there are good and bad appraisers, so make sure you choose the right one.
Don't forget to check out the free checklist/questionnaire
21 Questions To Ask Your Appraiser – Download
21 Questions To Ask Your Appraiser – Article
This checklist makes it easy to remember what questions you should be asking when the time comes to get an appraisal for your new home.
You can see all of the checklists and questionnaires Real Estate Info Guide has to offer under the resource tab as well.
About The Author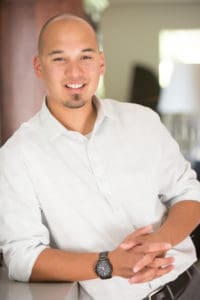 Geoff Southworth is the creator of RealEstateInfoGuide.com, the site that helps new homeowners, investors, and homeowners-to-be successfully navigate the complex world of property ownership. Geoff is a real estate investor of 8 years has had experience as a manager of a debt-free, private real estate equity fund, as well as a Registered Nurse in Emergency Trauma and Cardiac Cath Lab Care. As a result, he has developed a unique "people first, business second" approach to real estate.
Check out the Full Author Biography here.
This article has been reviewed by our editorial board and has been approved for publication in accordance with our editorial policy.