One question I'm frequently asked is, "Are Zillow Home Values Accurate?"
Well. The answer to that simple question is kind of complex.
Let me explain.
The internet has changed how we do many things, and buying a home is no exception. From being able to see multiple properties on the other side of the country without having to move from the sofa to being able to research property values, there has never before been a time when we have had more information at our fingertips.
Unfortunately, not all information is created equally.
When I'm asked Are Zillow Home Values Accurate? My answer is usually:
A Zillow estimate can not be as accurate as a guide price provided by a real estate professional. Zestimates are arrived at by computers which are dependant on the quality of data they are given and cannot take into account all of the nuances of a specific property. These estimates are often more than 20% higher or lower than the final sales price.
In fact, at the end of February 2016, Zillow's CEO Spencer Rascoff sold his home in Seattle's Madison Park neighborhood for $1.05 million. On the day after the sale, the Zestimate for the property was $1.75 Million.
So when the Zestimate for the CEO's home is almost 40% too high, how accurate is the Zillow estimate for any other home?
How Does Zillow Arrive At Their Estimates?
Zestimates are worked out using an algorithm design by Zillows' team. The exact details of how this works are kept a secret, after all, nobody wants to spend a fortune creating a sophisticated tool to calculate home values and then tell everyone else how to copy them, do they?
The data for the algorithm is harvested from public county and tax assessor records and the direct feeds of MLS services and brokerages around the country. In addition, where possible, the data for the home is included, and homeowners have the ability to update this information in order to make the estimate as accurate as possible.
All of this information goes into the Zillow servers, is crunched by the algorithm and the Zestimate comes out of the other end.
How Accurate Are Zillow Estimates?
Many of the problems with Zillow estimates are a result of people taking this figure as the set in stone price which should be paid for a particular home. Zillow themselves say that the Zestimate is just an estimate and that the figure is more accurate for some homes than for others.
What A Zestimate Estimates
There is a distinct difference between the different types of home values. For example, the difference between market value and an estimated value may be significant, especially in a hot, seller's market with low inventory.
Zillow estimates a home's potential market value. The site itself clearly says that this should only be seen as a starting point to be supplemented with other valuation tools such as appraisals and comparative market analysis by a real estate agent.
They May Have Bad Starting Data
Any information that comes out of the end of a process is only ever going to be as accurate as the information that goes in at the beginning. There are a number of data sets that could be inaccurate and, as a result, skew the final Zestimate. This data includes:
Property Tax Assessments:

We all know that while some property tax assessments are on par with the potential sale value of a home, others are significantly higher or lower.

Sales Data

: Zillow relies heavily on current and historical sales data. If there are no comparable sales in your area, Zillow will find other, similar neighborhoods and extrapolate a Zestimate from that data.

 User Submitted Data: Property owners can contact Zillow and have the information for their home updated or changed to reflect and discrepancies between the Zillow information and the actual information. This is especially important when a home has been renovated, had an addition, or when the structure of a home has been changed significantly.
If there are mistakes in the data Zillow has available, such as an inaccurate property tax assessment, or an intentionally misleading homeowner update, then the Zestimate will be far less accurate than it might otherwise be.
Not only that but…
The Algorithm Cannot See Subtle Differences
Going back to the Zillow CEO's home sale in 2016, one of the reasons the Zestimate was so far off point was said to be the shape of the land on which the home stood. Surrounding homes were on rectangular plots, whereas the CEO's house was on a triangular plot. It was also said to be closer to the freeway, subject to higher levels of traffic noise, and to have several other features that are not reflected in Zillow data sets but which have a significant impact on house prices.
You see, on the one hand, the Zillow Zestimate being entirely computer-generated is a good thing. No single Zestimate can be changed manually, and this makes it significantly more difficult to interfere with the price estimates and manipulate the price for a specific home.
On the other hand, because it is entirely automated, there is less scope for including the intangible specifics which can make a home worth significantly more or less than it might otherwise be.
The Numbers For "How Accurate Are Zillow Estimates?"
Zillow says that they currently have the data for 110 million homes and calculate the Zestimate for 97.5 Million of them. On their website, if you visit the page which explains the Zestimate, there is a table showing the accuracy data for homes that are active on the market and those homes which are not for sale but which have enough information available to create a Zestimate.
This information can be further broken down according to reflect figures for the States as a whole, individual states, and some major metro areas.
The table will be tall you what percentage of homes in that area have Zestimates, and what percentage of the houses are within 5%, 10%, and 20% of the sales price. It also shows you the median error. This is how far out from the sales price, the Zestimate on 50% of homes in the area are.
So, for example:
Washington DC has a 1.2% median error for homes on the market, meaning 50% of the homes sold for a price within 1.2% of their Zestimate. In addition:
91.8 % of homes sold for a price within 5% of their Zestimate 

98% of homes sold for a price within 10% of their Zestimate 

99.5% of homes sold for a price within 20% of their Zestimate
Meanwhile, San Fransisco, CA has a 3.6% median error for homes on the market, meaning 50% of the homes sold for a price within 3.6% of their Zestimate. In addition:
62.7% of homes sold for a price within 5% of their Zestimate

86.1% of homes sold for a price within 10% of their Zestimate

97.6% of homes sold for a price within 20% of their Zestimate 
This is an excellent example of how even the on market Zestimate can vary from metro area to metro area.
These accuracy levels obviously become more of an issue; the higher the price of a home goes.
A 5% difference on a home with a $200,000 Zestimate means it is likely to sell somewhere between $195,000 and $205,000, a variation of $10,000. On the other hand, with that same 5% difference, a home with a $900,000 Zestimate home could expect to sell at between $855,000 and $945,000 a difference of $90,000. Either amount is no small chunk of change. Just because your home is less expensive, doesn't mean a 10% price variation has less of an impact upon you than a 10% price variation on a more expensive home.
Are Zillow Estimates Becoming Any More Accurate?
Zillow is continuously updating its algorithms either with small tweaks or more substantial, more significant changes. In June 2019 Zillow announced a significant update to the Zestimate. This update uses neural networks and computer vision to identify renovations and upgrades, using this alongside the other real-time data to arrive at the new Zestimate.
Obviously, this new technology is only useful in updating the Zestimate on homes that have current photographs available for review.
Zillow claims that this new update will make their Zestimates error rates less than 2% which means that half of all of Zillows estimates will be within 2% of the final sales price of a property. In fact, Zillow now says on their "What IS A Zestimate?" page that the Zestimate is calculated using:
"Home characteristics including square footage, location, or the number of bathrooms."

"Unique features like hardwood floors, granite countertops, or a landscaped backyard."
Whether or not this will pan out remains to be seen.
Final Thoughts
Zillow themselves make a point of saying that their Zestimate should be treated as a rough guide to the price any one particular property can command. The accuracy of the Zestimate is dependant on the accuracy of the data used, and as such, for some homes, it is spot on and for others, it is way off the mark.
The more distinct a property is, the less likely it is for the Zestimate to be accurate. Likewise, urban homes in areas that have a higher number of sales are more precise than rural homes with minimal sales comparison data. Really the biggest takeaway from this, the article is that whether you are a buyer or a seller, remember the Zestimate is a rough idea of how much your home might fetch and should not be relied upon as a precise valuation of your home.
About The Author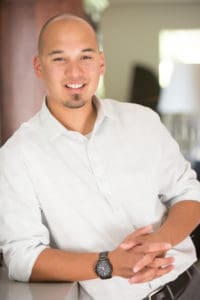 Geoff Southworth is the creator of RealEstateInfoGuide.com, the site that helps new homeowners, investors, and homeowners-to-be successfully navigate the complex world of property ownership. Geoff is a real estate investor of 8 years has had experience as a manager of a debt-free, private real estate equity fund, as well as a Registered Nurse in Emergency Trauma and Cardiac Cath Lab Care. As a result, he has developed a unique "people first, business second" approach to real estate.
Check out the Full Author Biography here.
This article has been reviewed by our editorial board and has been approved for publication in accordance with our editorial policy.